The practice of Gotong Royong in the past
Gotong Royong in Bahasa Indonesia means "cooperation in community" 1. It stems from rural Indonesians' needs to work together around a shared objective in the absence of support from the ruler or the government. It enables communities to share responsibilities and achieve larger common goals. 2
Farmers come together to build an irrigation system for the entire farming community. Villagers pool their money and effort to build public infrastructure like paved roads, mosques and local village offices 3. Shared spaces and facilities are built for communal use, and also to foster a sense of community to enable further co-operation.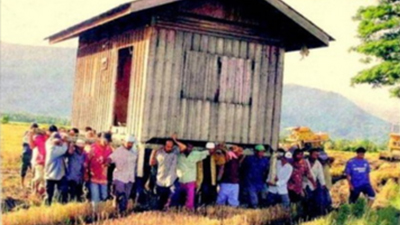 The Indonesian communal spirit of today
As Indonesia modernizes and many villages disappear, Gotong Royong evolves into new forms and continues to deeply shape the Indonesian psyche.
Today, Indonesians look for a sense of belonging and inclusion – be it in school, neighborhood, working place, family, worship venue and social life. Belonging to a group comes with mutual support, social comfort, security and enjoyment.
Unsurprisingly, the nongkrong (literally means "hang out") culture is pervasive in modern Indonesia, and many modern spaces are designed for people to interact and socialize as a group 6.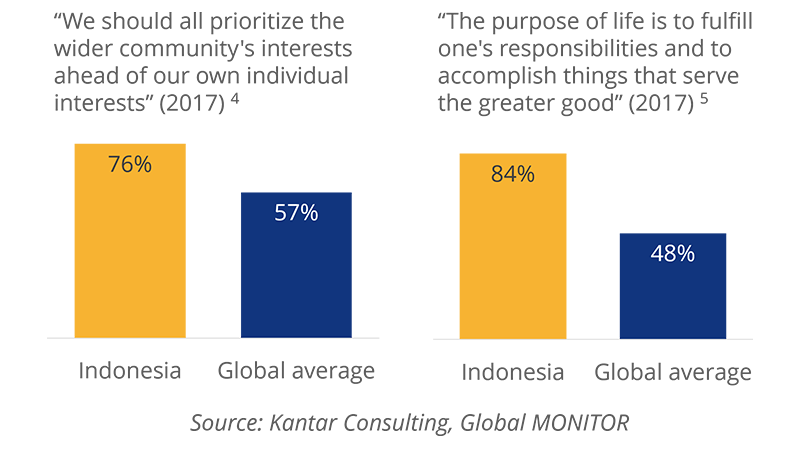 How consumers are changing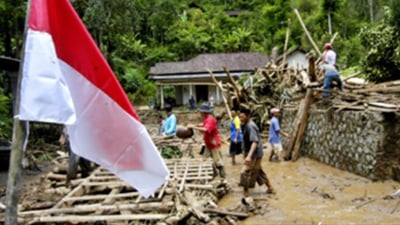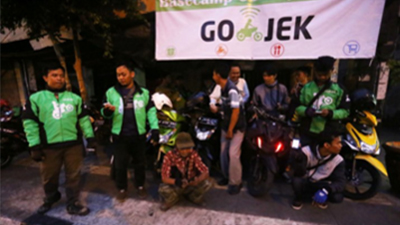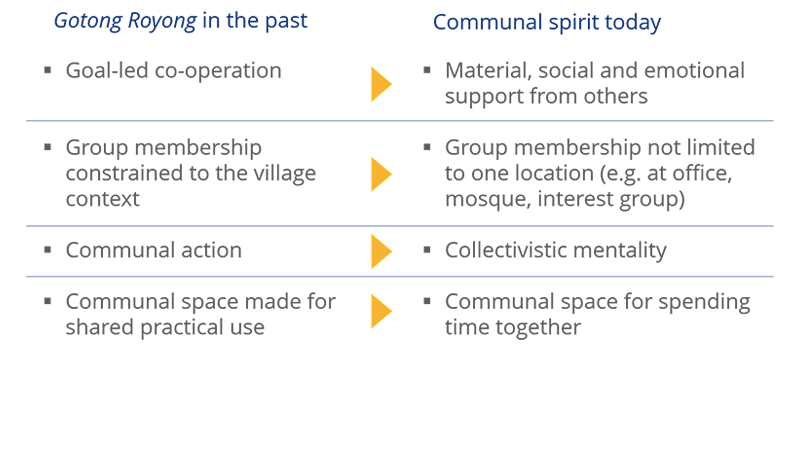 Rapid urbanisation and modern lifestyle demands place stress on the communal spirit
Indonesia is rapidly urbanizing at a rate of 4.1% per year – higher than any Asian countries. However, urban land is only increasing at 1.1% per year 7.
Infrastructure constraint, road congestion and air pollution make it harder for people to meet and spend time together.
Increasingly hectic urban lifestyles and pressurizing job demands are also taking away time and attention from social bonding.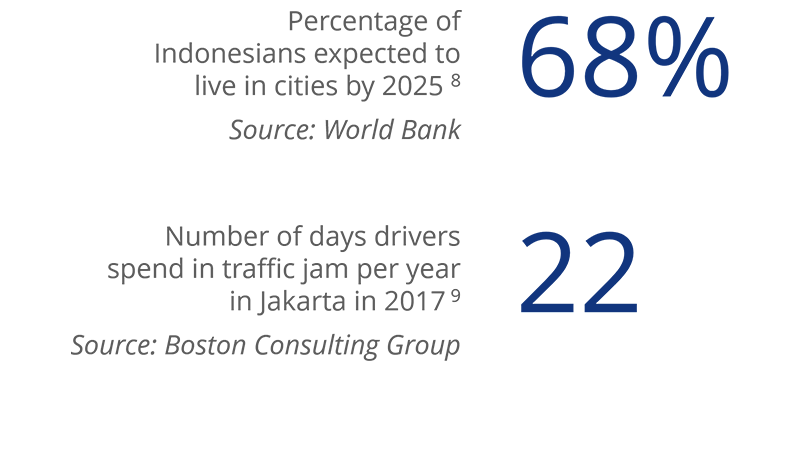 Communal spaces become more multi-functional
Despite the challenges brought about by urbanisation and modern lifestyles, Indonesian still innately crave for social connections. To resolve that tension, people want to achieve more with less – of their time, money, energy and mental headspace. They want to be socially connected, but also efficient and productive.
Communal spaces are evolving into one-stop venues for Indonesians to meet all their needs and allow them to accomplish all their tasks efficiently and smoothly, while allowing them to spend time with others.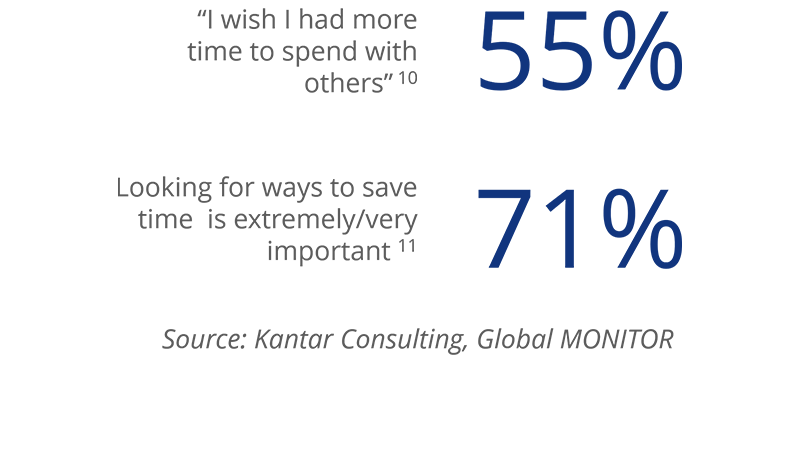 Jakarta Creative Hub
Jakarta Creative Hub is built based on the vision of creating a space where artists could live, learn, collaborate, create arts, run their business and hang out 12. Artists can do it all, while being a part of a bigger community in which members help each other, share ideas and collaborate.
It caters to creative minds from different artistic disciplines such as music, design, photography, videography, woodwork, fashion and graffiti 13.
At an affordable rate, users can access a range of facilities such as classroom, training room, working garage, computer lab, library, meeting room and co-office 14.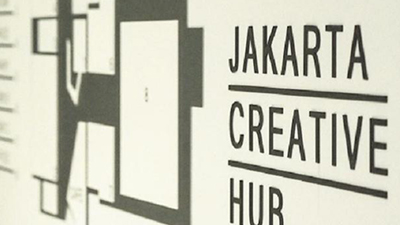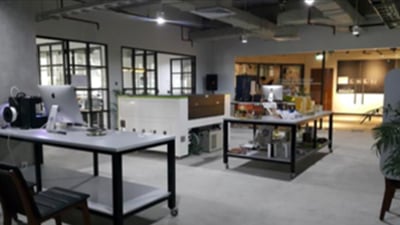 The Stay
The Stay is a co-living space that acts as a modern iteration of kos-kosan (the long-established version of dorm in Indonesia).
The Stay offers common spaces for users to interact and functional amenities enabling them to work remotely 15. People who move from the outskirts or smaller cities to study or work in Jakarta come together in these spaces, offering mutual support in a challenging new environment and form a small community of their own 16.
The co-living trend, albeit nascent, is expected to grow with The Freeware Spaces opening two more co-living spaces 17. Co-working space operator, EV Hive, also plans to expand into co-living business 18.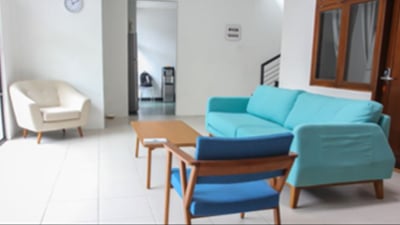 Taman Maju Bersama
Taman Maju Bersama is a recent government initiative to create 12 inclusive, interactive and multi-functional community parks in Jakarta 19.
The parks will be built bottom up, with citizens co-creating, building and maintaining them 20. Each park is to be customized with a range of features to meet the needs of the surrounding community.
To truly attract nearby community members to spend time in the park and interact with others 21, plans are also made to include small businesses within the park to offer truly relevant and appealing services and experience 22.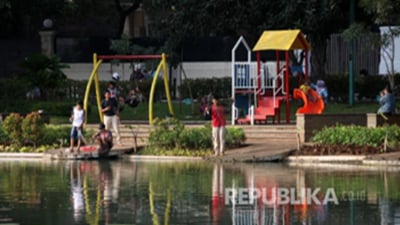 References
Kampung Spirit and Gotong Royong, 2013,
https://remembersingapore.org/2013/09/17/kampong-spirit-and-gotong-royong/
Gotong Royong Community is One of Shared Responsibility, 2015,
https://www.kindness.sg/press/gotong-royong-community-is-one-of-shared-responsibility/
Kampung Spirit and Gotong Royong, 2013,
https://remembersingapore.org/2013/09/17/kampong-spirit-and-gotong-royong/
Kantar Consulting Global MONITOR, 2017
Kantar Consulting Global MONITOR, 2017
How Nongkrong is Probably The Best Thing About Indonesia, 2014, https://www.goodnewsfromindonesia.id/2014/09/17/nongkrong-indonesia
Indonesia's Urban Story, 2016,
http://www.worldbank.org/en/news/feature/2016/06/14/indonesia-urban-story
Indonesia's Urban Story, 2016,
http://www.worldbank.org/en/news/feature/2016/06/14/indonesia-urban-story
Jakarta Drivers Spend 22 Days In Traffic Jams Per Year, Longer Than Major Asian Cities: Survey, 2017,
https://www.straitstimes.com/asia/se-asia/jakarta-drivers-spend-22-days-in-traffic-jam-per-year-longer-than-major-asian-cities
Kantar Consulting Global MONITOR, 2017
Kantar Consulting Global MONITOR, 2017
Gardu House: A Hub For Creative Spirits, 2018,
http://www.thejakartapost.com/life/2018/04/20/gardu-house-a-hub-for-creative-spirits.html
Gardu House: A Hub For Creative Spirits, 2018,
http://www.thejakartapost.com/life/2018/04/20/gardu-house-a-hub-for-creative-spirits.html
Local Creative Talents Invited To Utilize Jakarta Creative Hub, 2017,
http://www.thejakartapost.com/life/2017/03/02/local-creative-talents-invited-to-utilize-jakarta-creative-hub.html
Freeware Spaces Aims To Modernise Indonesia's Decades-old Coliving Industry Through The Stay, 2018,
https://e27.co/coliving-indonesia-for-years-freeware-spaces-aims-to-modernise-the-stay-20180123/
Moving to Jakarta: Finding a Cheap Place to Live In, 2017,
https://globuzzer.mn.co/posts/1211646
Freeware Spaces Aims To Modernise Indonesia's Decades-old Coliving Industry Through The Stay, 2018,
https://e27.co/coliving-indonesia-for-years-freeware-spaces-aims-to-modernise-the-stay-20180123/
Indonesia: Co-working Space Operators EV Hive, 2017,
https://www.dealstreetasia.com/stories/indonesia-co-working-space-operators-ev-hive-clapham-collective-merge-86839/
Sandi: RPTRA Sudah Cukup, Kita Upgrade Jadi Taman Maju Bersama, 2018,
https://news.detik.com/berita/d-3971366/sandi-rptra-sudah-cukup-kita-upgrade-jadi-taman-maju-bersama
Berbeda Dengan RPTRA, Taman Maju Bersama Konsep City 4.0, 2018,
http://wartakota.tribunnews.com/2018/04/09/berbeda-dengan-rptra-taman-maju-bersama-konsep-city-40
Dorong Interaksi Warga, DKI akan Bangun Taman Maju Bersama, 2018,
http://republika.co.id/berita/inpicture/jabotabek-inpicture/18/04/09/p6x21j283-dorong-interaksi-warga-dki-akan-bangun-taman-maju-bersama-3
Penjelasan Sandiaga soal Beda Taman Maju Bersama dengan RPTRA, 2018,
https://megapolitan.kompas.com/read/2018/04/04/08502281/penjelasan-sandiaga-soal-beda-taman-maju-bersama-dengan-rptra
You may also be interested in